ABOUT THE PROJECT
Royal Mile Coffee Roasters a small-batch coffee roasting company based in Haddon Township, NJ. Prior to the rebrand, Royal Mile used the same front and back label, and stamped or wrote on the bean variety and details. A new design approach was needed to match the growing variety of coffees offered, maximize store shelf space, and save time in bagging the coffee.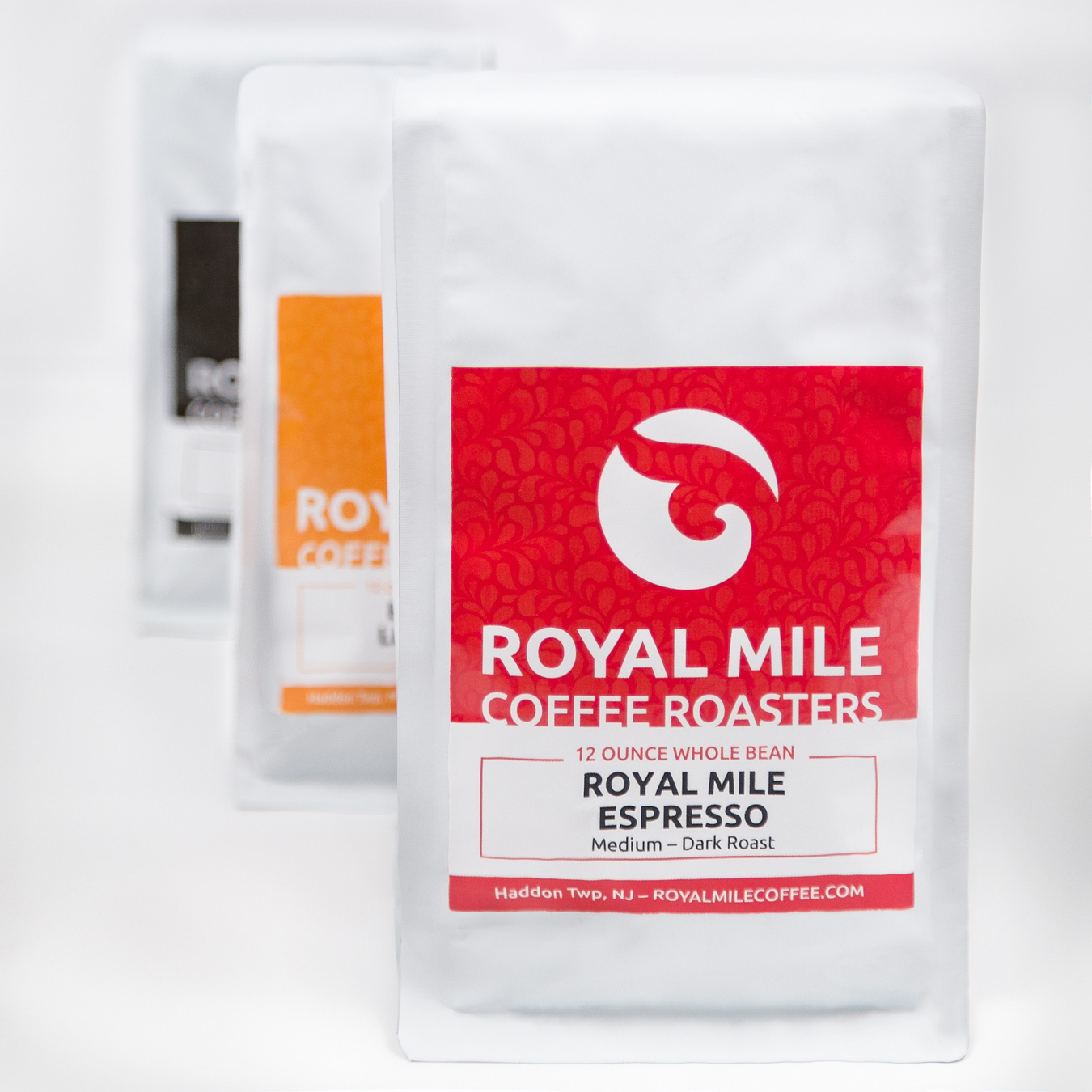 Previous label design is shown on the left. A series of stampes were used for the rotating coffee bean varieties each season.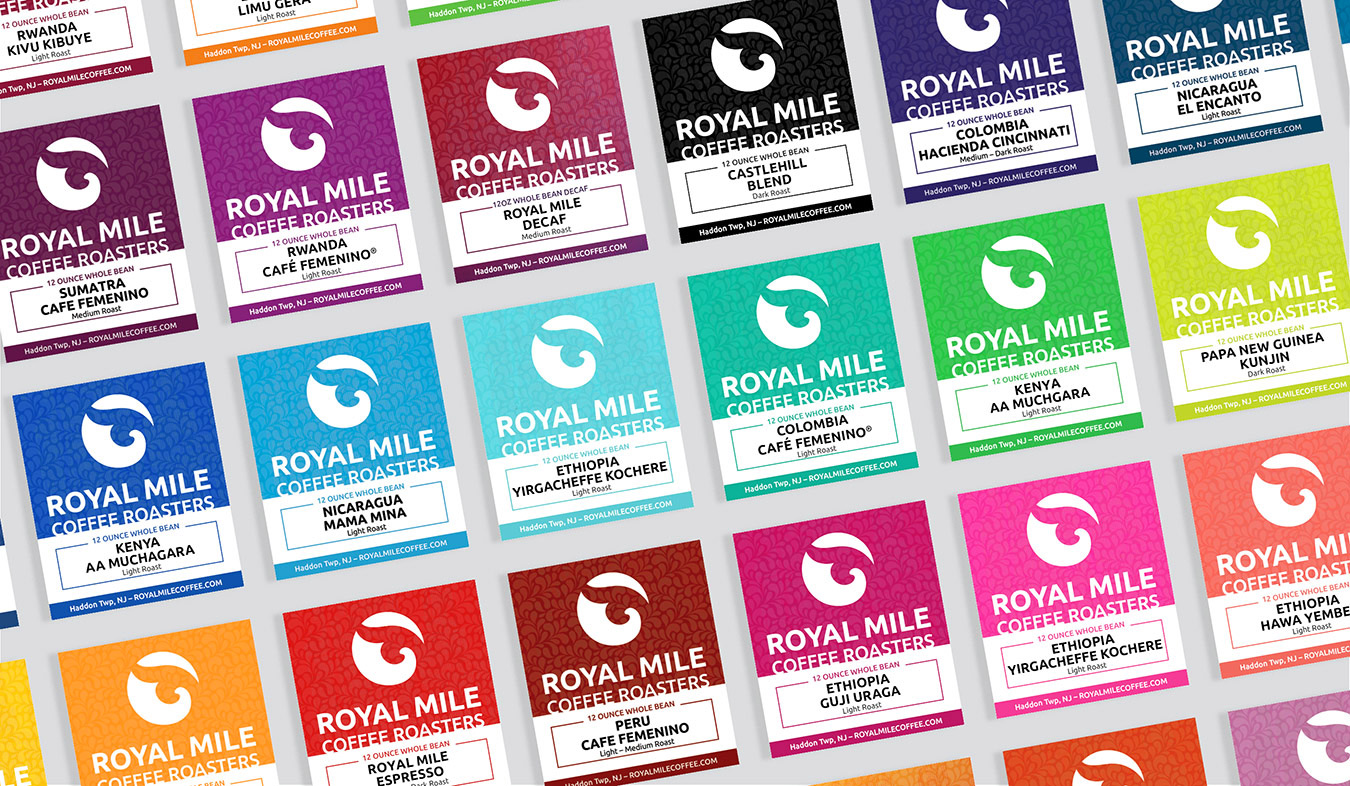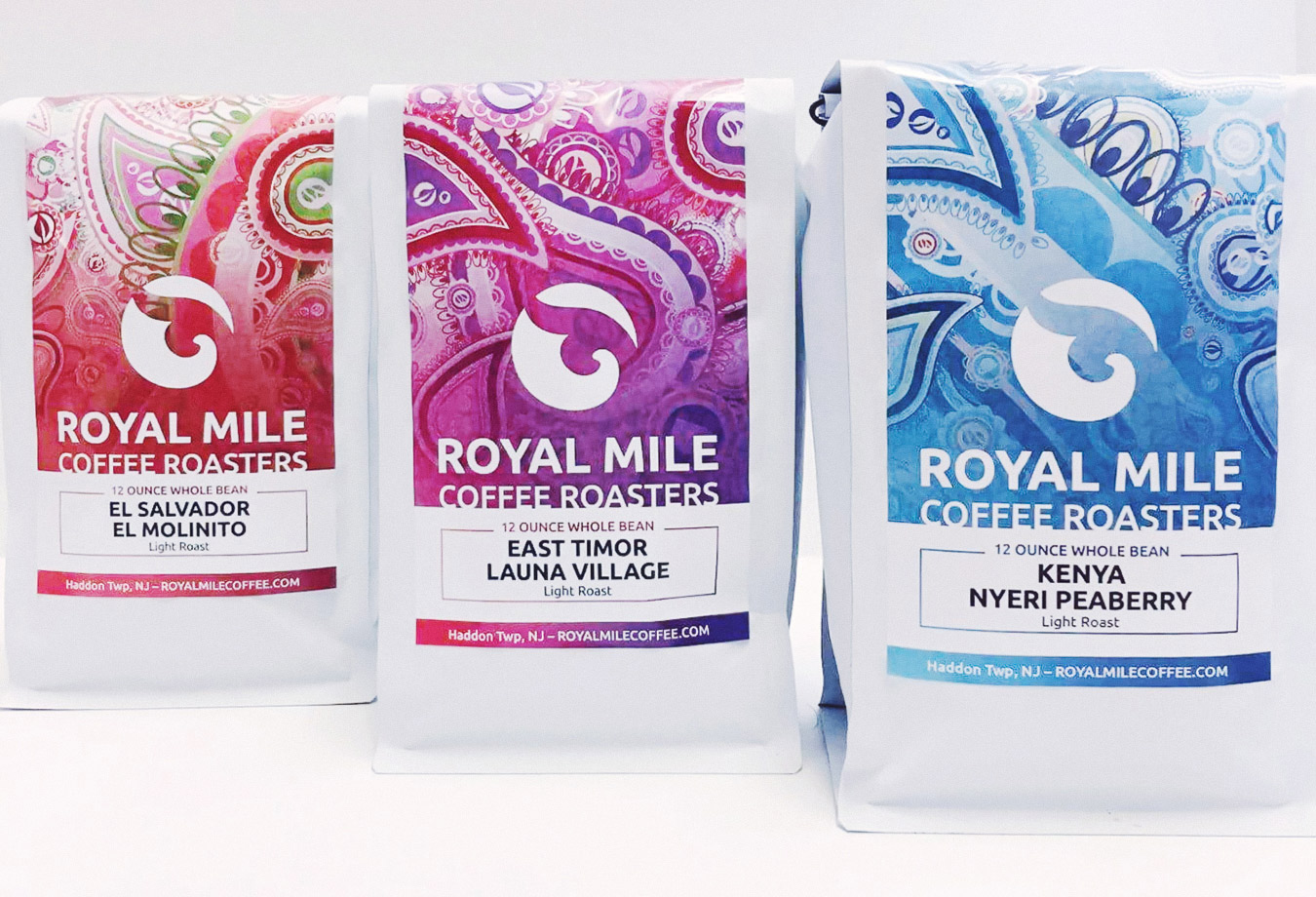 2016 Holiday Labels with a wrap around labels and a repeating paisley design.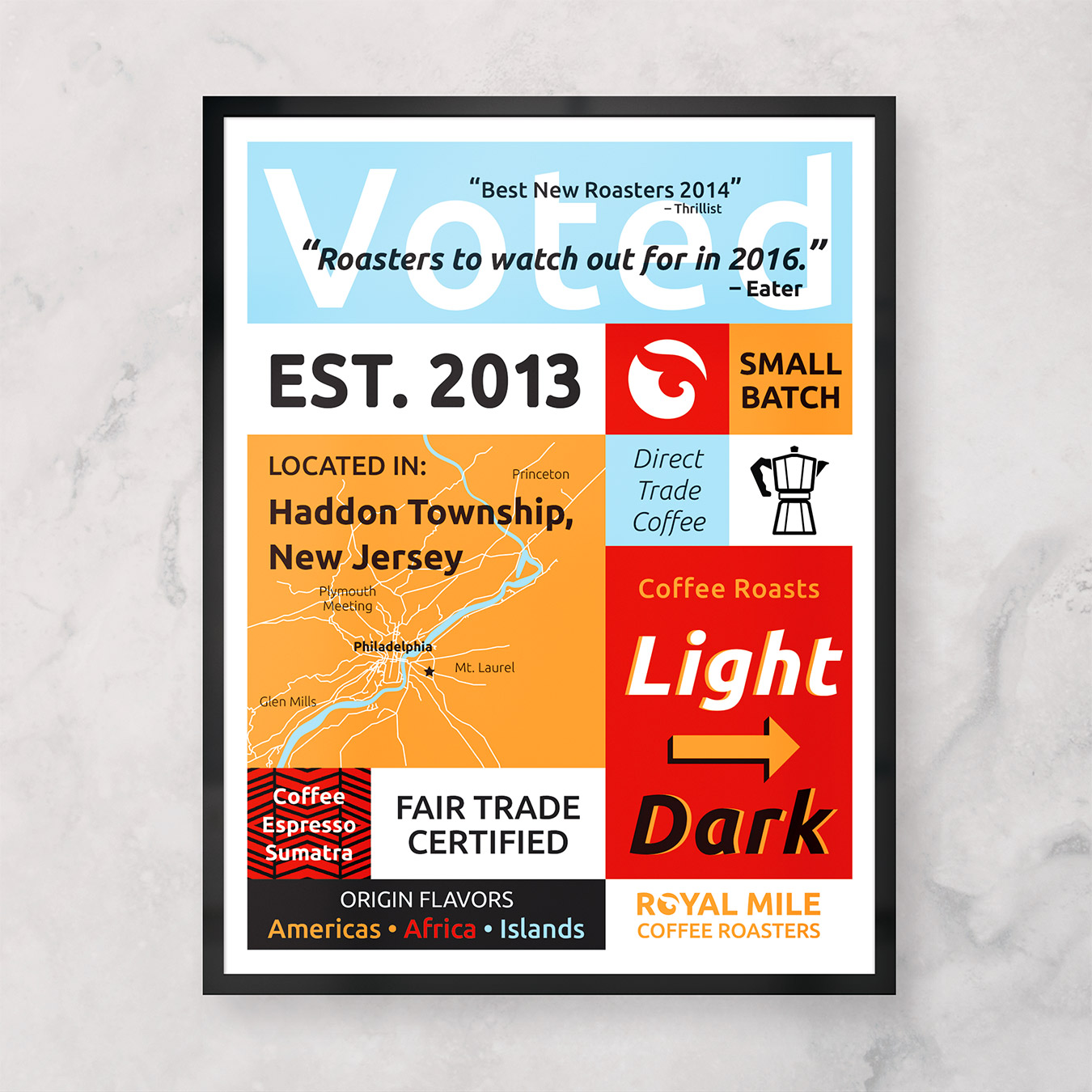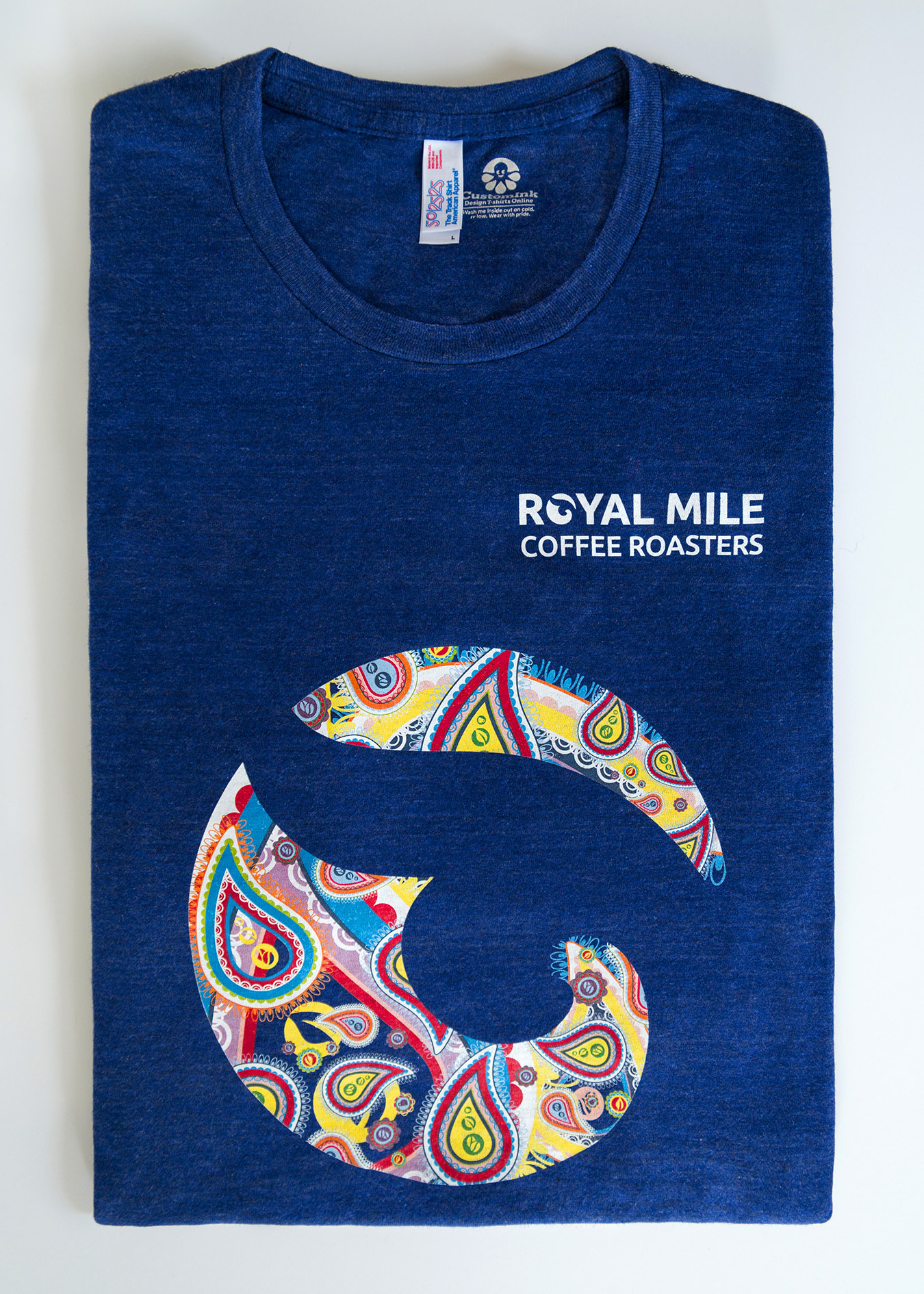 To celebrate the rebrand, double-sided shirts were created for crew members and in-store demos. The shirts proved popular among customers, so a black and white option was produced.